You are currently browsing the category archive for the 'academia' category.
The widespread establishment of statistics departments in the United States during the mid-20th century can be traced to a presentation by Harold Hotelling in the Berkeley Symposium on Mathematical Statistics and Probability in 1945. The symposium, organized by Berkeley statistician Jerzy Neyman, was the first of six such symposia that took place every five years, and became the most influential meetings in statistics of their time. Hotelling's lecture on "The place of statistics in the university" inspired the creation of several statistics departments, and at UC Berkeley, Neyman's establishment of the statistics department in the 1950s was a landmark moment for statistics in the 20th century.
Neyman was hired in the mathematics department at UC Berkeley by a visionary chair, Griffith Evans, who transformed the UC Berkeley math department into a world-class institution after his hiring in 1934. Evans' vision for the Berkeley math department included statistics, and Eric Lehmann's history of the UC Berkeley statistics department details how Evans' commitment to diverse areas in the department led him to hire Neyman without even meeting him. However, Evans' progressive vision for mathematics was not shared by all of his colleagues, and the conservative, parochial attitudes of the math department contributed to Neyman's breakaway and eventual founding of the statistics department. This dynamic was later repeated at universities across the United States, resulting in a large gulf between mathematicians and statistics (ironically history may be repeating itself with some now suggesting that the emergence of "data science" is a result of conservatism among statisticians leading them to cling to theory rather than to care about data).
The divide between mathematicians and statistics is unfortunate for a number of reasons, one of them being that statistical literacy is important even for the purest of the pure mathematicians. A recent debate on the appropriateness of diversity statements for job applicants in mathematics highlights the need: analysis of data, specifically data on who is in the maths community, and their opinions on the issue, turns out to be central to understanding the matter at hand. Case in point is a recent preprint by two mathematicians:
Joshua Paik and Igor Rivin, Data Analysis of the Responses to Professor Abigail Thompson's Statement on Mandatory Diversity Statements, arXiv, 2020.
This statistics preprint examines attempts to identify the defining attributes of mathematicians who signed recent letters related to diversity statement requirements in mathematics job searches. I was recently asked to provide feedback on the manuscript, ergo this blog post.
Reproducibility
In order to assess the results of any preprint or paper, it is essential, as a first step, to be able to reproduce the analysis and results. In the case of a preprint such as this one, this means having access to the code and data used to produce the figures and to perform the calculations. I applaud the authors for being fully transparent and making available all of their code and data in a Github repository in a form that made it easy to reproduce all of their results; indeed I was able to do so without any problems. 👏
The dataset
The preprint analyzes data on signatories of three letters submitted in response to an opinion piece on diversity statement requirements for job applicants published by Abigail Thompson, chair of the mathematics department at UC Davis. Thompson's letter compared diversity statement requirements of job applicants to loyalty oaths required during McCarthyism. The response letters range from strong affirmation of Thompson's opinions, to strong refutation of them. Signatories of "Letter A", titled "The math community values a commitment to diversity", "strongly disagreed with the sentiments and arguments of Dr. Thompson's editorial" and are critical of the AMS for publishing her editorial." Signatories of "Letter B", titled "Letter to the editor", worry about "direct attempt[s] to destroy Thompson's career and attempt[s] to intimidate the AMS". Signatories of "Letter C",  titled "Letter to the Notices of the AMS", write that they "applaud Abigail Thompson for her courageous leadership [in publishing her editorial]" and "agree wholeheartedly with her sentiments."
The dataset analyzed by Paik and Rivin combines information scraped from Google Scholar and MathSciNet with data associated to the signatories that was collated by Chad Topaz. The dataset is available in .csv format here.
The Paik and Rivin result
The main result of Paik and Rivin is summarized in the first paragraph of their Conclusion and Discussion section:
"We see the following patterns amongst the "established" mathematicians who signed the three letters: the citations numbers distribution of the signers of Letter A is similar to that of a mid-level mathematics department (such as, say, Temple University), the citations metrics of Letter B are closer to that of a top 20 department such as Rutgers University, while the citations metrics of the signers of Letter C are another tier higher, and are more akin to the distribution of metrics for a truly top department."
A figure from their preprint summarizing the data supposedly supporting their result, is reproduced below (with the dotted blue line shifted slightly to the right after the bug fix):
Paik and Rivin go a step further, using citation counts and h-indices as proxies for "merit in the judgement of the community." That is to say, Paik and Rivin claim that mathematicians who signed letter A, i.e. those who strongly disagreed with Thompson's equivalence between diversity statements and McCarthy's loyalty oaths, have less "merit in the judgement of the community" than mathematicians who signed letter C, i.e. those who agreed wholeheartedly with her sentiments.
The differential is indeed very large. Paik and Rivin find that the mean number of citations for signers of Letter A is 2397.75, the mean number of citations for signers of Letter B is 4434.89, and the mean number of citations for signers of Letter C is 6226.816. To control for an association between seniority and number of citations, the computed averages are based only on citation counts of full professors. [Note: a bug in the Paik-Rivin code results in an error in their reporting for the mean for group B. They report 4136.432 whereas the number is actually 4434.89.]
This data seems to support Paik and Rivin's thesis that mathematicians who support the use of diversty statements in hiring and who strongly disagree with Thompson's analogy of such statements to McCarthy's loyalty oaths, are second rate mathematicians, whereas those who agree wholeheartedly with Thompson are on par with professors at "truly top departments".
But do the data really support this conclusion?
A fool's errand
Before delving into the details of the data Paik and Rivin analyzed, it is worthwhile to pause and consider the validity of using citations counts and h-indices as proxies for "merit in the judgement of the community". The authors themselves note that "citations and h-indices do not impose a total order on the quality of a mathematician" and emphasize that "it is quite obvious that, unlike in competitive swimming, imposing such an order is a fool's errand." Yet they proceed to discount their own advice, and wholeheartedly embark on the fool's errand they warn against. 🤔
I examined the mathematicians in their dataset and first, as a sanity check, confirmed that I am one of them (I signed one of the letters). I then looked at the associated citation counts and noticed that out of 1435 mathematicians who signed the letters, I had the second highest number of citations according to Google Scholar (67,694), second only to Terence Tao (71,530). We are in the 99.9th percentile. 👏 Moreover, I have 27 times more citations than Igor Rivin. According to Paik and Rivin this implies that I have 27 times more merit in the judgement of our peers. I should say at least 27 times, because one might imagine that the judgement of the community is non-linear in the number of citations. Even if one discounts such quantitative comparisons (Paik and Rivin do note that Stephen Smale has fewer citations than Terence Tao, and that it would be difficult on that basis alone to conclude that Tao is the better mathematician), the preprint makes use of citation counts to assess "merit in the judgement of the community", and thus according to Paik and Rivin my opinions have substantial merit. In fact, according to them, my opinion on diversity statements must be an extremely meritorious one. I imagine they would posit that my opinion on the debate that is raging in the math community regarding diversity statement requirements from job applicants is the correct, and definitive one. Now I can already foresee protestations that, for example, my article on "Transcript assembly and quantification by RNA-Seq reveals unannotated transcripts and isoform switching during cell differentiation" which has 9,438 citations is not math per se, and that it shouldn't count. I'll note that my biology colleagues, after reading the supplement, think it's a math paper, but in any case, if we are going to head down that route shouldn't Paik and Rivin read the paper to be sure? And shouldn't they read every paper of mine, and every paper of every signatory to determine it is valid for their analysis? And shouldn't they adjust the citation counts of every signatory? Well they didn't do any of that, and besides, they included me in their analysis so… I proceed…
The citation numbers above are based on Google Scholar citations. Paik and Rivin also analyze MathSciNet citations and state that they prefer them because "only published mathematics are in MathSciNet, and is hence a higher quality data source when comparing mathematicians." I checked the relationship between Scholar and MathSciNet citations and found that, not surprisingly, they have a correlation of 0.92:
I'd say they are therefore interchangeable in terms of the authors' use of them as a proxy for "merit".
But citations are not proxies for merit. The entire premise of the preprint is ridiculous. Furthermore, even if it was true that citations were a meaningful attribute of the signatories to analyze, there are many other serious problems with the preprint.
The elephant not in the room
Paik and Rivin begin their preprint with a cursory examination of the data and immediately identify a potential problem… missing data. How much data is missing? 64.11% of individuals do not have associated Google Scholar citation data, and 78.82% don't have MathSciNet citation data. Paik and Rivin brush this issue aside remarking that "while this is not optimal, a quick sample size calculation shows that one needs 303 samples or 21% of the data to produce statistics at a 95% confidence level and a 5% confidence interval." They are apparently unaware of the need for uniform population sampling, and don't appear to even think for a second of the possible ascertainment biases in their data. I thought for a second.
For instance, I wondered whether there might be a discrepancy between the number of citations of women with Google Scholar pages vs. women without such pages. This is because I've noticed anecdotally that several senior women mathematicians I know don't have Google Scholar pages, and since senior scientists presumably have more citations this could create a problematic ascertainment bias. I checked and there is, as expected, some correlation between age post-Ph.D. and citation count (cor = 0.36):
To test whether there is an association between presence of a Google Scholar page and citation number I examined the average number of MathSciNet citations of women with and without Google Scholar pages. Indeed, the average number of citations of women without Google Scholar pages is much lower than those with a Google Scholar page (898 vs. 621). For men the difference is much smaller (1816 vs. 1801). By the way, the difference in citation number between men and women is itself large, and can be explained by a number of differences starting with the fact that the women represented in the database have much lower age post-Ph.D. than the men (17.6 vs. 26.3), and therefore fewer citations (see correlation between age and citations above).
The analysis above suggests that perhaps one should use MathSciNet citation counts instead of Google Scholar. However the extent of missing data for that attribute is highly problematic (78.82% missing values). For one thing, my own MathSciNet citation counts are missing, so there were probably bugs in the scraping. The numbers are also tiny. There are only 46 women with MathSciNet data among all three letter signatories out of 452 women signatories. I believe the data is unreliable. In fact, even my ascertainment bias analysis above is problematic due to the small number of individuals involved. It would be completely appropriate at this point to accept that the data is not of sufficient quality for even rudimentary analysis. Yet the authors continued.
A big word 
Confounder is a big word for a variable that influences both the dependent and independent variable in an analysis, thus causing a spurious association. The word does not appear in Paik and Rivin's manuscript, which is unfortunate because it is in fact a confounder that explains their main "result".  This confounder is age. I've already shown the strong relationship between age post-Ph.D. and citation count in a figure above. Paik and Rivin examine the age distribution of the different letter signatories and find distinct differences. The figure below is reproduced from their preprint:
The differences are stark: the mean time since PhD completion of signers of Letter A is 14.64 years, the mean time since PhD completion of signers of Letter B is 27.76 years and the the mean time since PhD completion of signers of Letter C is 35.48 years. Presumably to control for this association, Paik and Rivin restricted the citation count computations to full professors. As it turns out, this restriction alone does not control for age.
The figure below shows the number of citations of letter C signatories who are full professors as a function of their age:
The red line at 36 years post-Ph.D. divides two distinct regimes. The large jump at that time (corresponding to chronological age ~60) is not surprising: senior professors in mathematics are more famous and have more influence than their junior peers, and their work has had more time to be understood and appreciated. In mathematics results can take many years before they are understood and integrated into mainstream mathematics. These are just hypotheses, but the exact reason for this effect is not important for the Paik-Rivin analysis. What matters is that there are almost no full professors among Letter A signers who are more than 36 years post-Ph.D. In fact, the number of such individuals (filtered for those who have published at least 1 article), is 2. Two individuals. That's it.
Restricting the analysis to full professors less than 36 years post-Ph.D. tells a completely different story to the one Paik and Rivin peddle. The average number of citations of full professors who signed letter A (2922.72) is higher than the average number of citations of full professors who signed letter C (2348.85). Signers of letter B have 3148.83 citations on average. The figure for this analysis is shown below:
The main conclusion of Paik and Rivin, that signers of letters A have less merit than signers of letter B, who in turn have less merit than signers of letter C can be seen to be complete rubbish. What the data reveal is simply that the signers of letter A are younger than the signers of the other two letters.
Note: I have performed my analysis in a Google Colab notebook accessible via the link. It allows for full reproducibility of the figures and numbers in this post, and facilitates easy exploration of the data. Of course there's nothing to explore. Use of citations as a proxy for merit is a fool's errand.
Miscellania
There are numerous other technical problems with the preprint. The authors claim to have performed "a control" (they didn't). Several p-values are computed and reported without any multiple testing correction. Parametric approximations for the citation data are examined, but then ignored. Moreover, appropriate zero-inflated count distributions for such data are never considered (see e.g. Yong-Gil et al. 2007).  The results presented are all univariate (e.g. histograms of one data type)- there is not a single scatterplot in the preprint! This suggests that the authors are unaware of the field of multivariate statistics. Considering all of this, I encourage the authors to enroll in an introductory statistics class.
The Russians
In a strange final paragraph of the Conclusion and Discussion section of their preprint, Paik and Rivin speculate on why mathematicians from communist countries are not represented among the signers of letter A. They present hypotheses without any data to back up their claims.
The insistence that some mathematicians, e.g. Mikhail Gromov who signed letters B and C and is a full member at IHES and professor at NYU, are not part of the "power elite" of mathematics is just ridiculous. Furthermore, characterizing someone like Gromov, who arrived in the US from Russia to an arranged job at SUNY Stonybrook (thanks to Tony Phillips) as being a member of a group who "arrived at the US with nothing but the shirts on their backs" is bizarre. 
Diversity matters
I find the current debate in the mathematics community surrounding Prof. Thompson's letter very frustrating. The comparison of diversity statements to McCarthy's loyalty oaths is ridiculous. Instead of debating such nonsense, mathematicians need to think long and hard about how to change the culture in their departments, a culture that has led to appallingly few under-represented minorities and women in the field. Under-represented minorities and women routinely face discrimination and worse. This is completely unacceptable.
The preprint by Paik and Rivin is a cynical attempt to use the Thompson kerfuffle to advertise the tired trope of the second-rate mathematician being the one to advocate for greater diversity in mathematics. It's a sad refrain that has a long history in mathematics. But perhaps it's not surprising. The colleagues of Jerzy Neyman in his mathematics department could not even stomach a statistician, let alone a woman, let alone a person from an under-represented minority group. However I'm optimistic reading the list of signatories of letter A. Many of my mathematical heroes are among them. The future is theirs, and they are right.
The arXiv preprint server has its roots in an "e-print" email list curated by astrophysicist Joanne Cohn, who in 1989 had the idea of organizing the sharing of preprints among her physics colleagues. In her recollections of the dawn of the arXiv,  she mentions that "at one point two people put out papers on the list on the same topic within a few days of each other" and that her "impression was that because of the worldwide reach of [her] distribution list, people realized it could be a way to establish precedence for research." In biology, where many areas are crowded and competitive, the ability to time stamp research before a possibly lengthy journal review and publication process is almost certainly one of the driving forces behind the rapid growth of the bioRxiv (ASAPbio 2016 and Vale & Hyman, 2016).
However the ability to establish priority with preprints is not, in my opinion, what makes them important for science. Rather, the value of preprints is in their ability to accelerate research via the rapid dissemination of methods and discoveries. This point was eloquently made by Stephen Quake, co-president of the Chan Zuckerberg Biohub, at a Caltech Kavli Nanonscience Institute Distinguished Seminar Series talk earlier this year. He demonstrated the impact of preprints and of sharing data prior to journal publication by way of example, noting that posting of the CZ Biohub "Tabula Muris" preprint along with the data directly accelerated two different unrelated projects: Cusanovich et al. 2018 and La Manno et al. 2018. In fact, in the case of La Manno et al. 2018, Quake revealed that one of the corresponding authors of the paper, Sten Linnarsson, had told him that "[he] couldn't get the paper past the referees without using all of the [Tabula Muris] data":
Moreover, Quake made clear that the open science principles practiced with the Tabula Muris preprint were not just a one-off experiment, but fundamental Chan Zuckerberg Initiative (CZI) values that are required for all CZI internal research and for publications arising from work the CZI supports: "[the CZI has] taken a pretty aggressive policy about publication… people have to agree to use biorXiv or a preprint server to share results… and the hope is that this is going to accelerate science because you'll learn about things sooner and be able to work on them":
Indeed, on its website the CZI lists four values that guide its mission and one of them is "Open Science":
Open Science
The velocity of science and pace of discovery increase as scientists build on each others' discoveries. Sharing results, open-source software, experimental methods, and biological resources as early as possible will accelerate progress in every area.
This is a strong and direct rebuttal to Dan Longo and Jeffrey Drazen's "research parasite" fear mongering in The New England Journal of Medicine.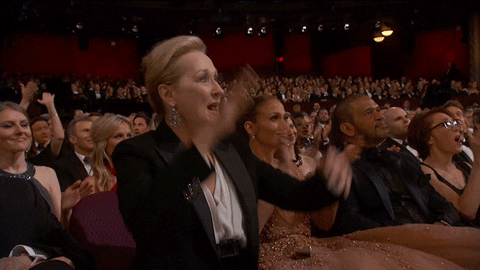 I was therefore disappointed with the CZI after failing, for the past two months, to obtain the code and data for the preprint "A molecular cell atlas of the human lung from single cell RNA sequencing" by Travaglini, Nabhan et al. (the preprint was posted on the bioRxiv on August 27th 2019). The interesting preprint describes an atlas of 58 cell populations in the human lung, which include 41 of 45 previously characterized cell types or subtypes and the discovery of 14 new ones. Of particular interest to me, in light of some ongoing projects in my lab, is a comparative analysis examining cell type concordance between human and mouse. Travaglini, Nabhan et al. note that 17 molecular types have been gained or lost since the divergence of human and mouse. The results are based on large-scale single-cell RNA-seq (using two technologies) of ~70,000 human and lung peripheral blood cells.
The comparative analysis is detailed in Extended Data Figure S5 (reproduced below), which shows scatter plots of (log) gene counts for homologous human and mouse cell types. For each pair of cell types, a sub-figures also shows the correlation between gene expression and divergent genes are highlighted:
I wanted to understand the details behind this figure: how exactly were cell types defined and homologous cell types identified? What was the precise thresholding for "divergent" genes? How were the ln(CPM+1) expression units computed? Some aspects of these questions have answers in the Methods section of the preprint, but I wanted to know exactly; I needed to see the code. For example, the manuscript describes the cluster selection procedure as follows: "Clusters of similar cells were detected using the Louvain method for community detection including only biologically meaningful principle [sic] components (see below)" and looking "below" for the definition of "biologically meaningful" I only found a descriptive explanation illustrated with an example, but with no precise specification provided. I also wanted to explore the data. We have been examining some approaches for cross-species single-cell analysis and this preprint describes an exceptionally useful dataset for this purpose. Thus, access to the software and data used for the preprint would accelerate the research in my lab.
But while the preprint has a sentence with a link to the software ("Code for demultiplexing counts/UMI tables, clustering, annotation, and other downstream analyses are available on GitHub (https://github.com/krasnowlab/HLCA)") clicking on the link merely sends one to the Github Octocat.
The Travaglini, Nabhan et al. Github repository that is supposed to contain the analysis code is nowhere to be found. The data is also not available in any form. The preprint states that "Raw sequencing data, alignments, counts/UMI tables, and cellular metadata are available on GEO (accession GEOXX)," The only data a search for GEOXX turns up is a list of prices on a shoe website.
I wrote to the authors of Travaglini, Nabhan et al. right after their preprint appeared noting the absence of code and data and asking for both. I was told by one of the first co-authors that they were in the midst of uploading the materials, but that the decision of whether to share them would have to be made by the corresponding authors. Almost two months later, after repeated requests, I have yet to receive anything. My initial excitement for the Travaglini, Nabhan et al. single-cell RNA-seq has turned into disappointment at their zero-data RNA-seq.
🦗 🦗 🦗 🦗 🦗 
This state of affairs, namely the posting of bioRxiv preprints without data or code, is far too commonplace. I was first struck with the extent of the problem last year when the Gupta, Collier et al. 2018 preprint was posted without a Methods section (let alone with data or code). Also problematic was that the preprint was posted just three months before publication while the journal submission was under review. I say problematic because not sharing code, not sharing software, not sharing methods, and not posting the preprint at the time of submission to a journal does not accelerate progress in science (see the CZI Open Science values statement above).
The Gupta, Collier et al. preprint was not a CZI related preprint but the Travaglini, Nabhan et al. preprint is. Specifically, Travaglini, Nabhan et al. 2019 is a collaboration between CZ Biohub and Stanford University researchers, and the preprint appears on the Chan Zuckerberg Biohub bioRxiv channel:
The Travaglini, Nabhan et al. 2019 preprint is also not an isolated example; another recent CZ Biohub preprint from the same lab, Horns et al. 2019,  states explicitly that "Sequence data, preprocessed data, and code will be made freely available [only] at the time of [journal] publication." These are cases where instead of putting its money where its mouth is, the mouth took the money, ate it, and spat out a 404 error.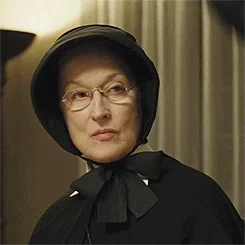 To be fair, sharing data, software and methods is difficult. Human data must sometimes be protected due to confidentiality constraints, thus requiring controlled access with firewalls such as dbGaP that can be difficult to set up. Even with unrestricted data, sharing can be cumbersome. For example, the SRA upload process is notoriously difficult to manage, and the lack of metadata standards can make organizing experimental data, especially sequencing data, complicated and time consuming. The sharing of experimental protocols can be challenging when they are in flux and still being optimized while work is being finalized. And when it comes to software, ensuring reproducibility and usability can take months of work in the form of wrangling Snakemake and other workflows, not to mention the writing of documentation. Practicing Open Science, I mean really doing it, is difficult work. There is a lot more to it than just dumping an advertisement on the bioRxiv to collect a timestamp. By not sharing their data or software, preprints such as Travaglini, Nabhan et al. 2019 and Horns et al. 2019 appear to be little more than a cynical attempt to claim priority.
It would be great if the CZI, an initiative backed by billions of dollars with hundreds of employees, would truly champion Open Science. The Tabula Muris preprint is a great example of how preprints that are released with data and software can accelerate progress in science. But Tabula Muris seems to be an exception for CZ Biohub researchers rather than the rule, and actions speak louder than a website with a statement about Open Science values.
The title of this blog post is a phrase coined by Paul Wouters and Rodrigo Costas in their 2012 publication Users, Narcissism and Control—Tracking the Impact of Scholarly Publications in the 21st Century. By "technologies of narcissism", Wouters and Costas mean tools that allow individuals to rapidly assess the impact, usage and influence of their publications without much effort.  One of the main points that Wouters and Costas try to convey is that individuals using technologies of narcissism must exercise "great care and caution" due to the individual level focus of altmetrics.
I first recall noticing altmetrics associated to one of my papers after publishing the paper "Bioinformatics for Whole-Genome Shotgun Sequencing of Microbial Communities" in PLoS Computational Biology in 2005. Public Library of Science (PLoS) was one of the first publishers to collect and display views and downloads of papers, and I remember being intrigued the first time I noticed my paper statistics. Eventually I developed the habit of revisiting the paper website frequently to check "how we were doing". I'm probably responsible for at least a few dozen of the downloads that led to the paper making the "top ten" list the following year. PLoS Computational Biology even published a paper where they displayed paper rankings (by downloads). Looking back, while PLoS was a pioneer in developing technologies of narcissism, it was the appetite for them from individuals such as myself that drove a proliferation of new metrics and companies devoted to disseminating them. For example, a few years later in 2012, right when Wouters and Costas were writing about technologies of narcissism, Altmetric.com was founded and today is a business with millions of dollars in revenue, dozens of employees, and a name that is synonymous with the metrics they measure.
Today Altmetric.com's "Attention Score"  is prominently displayed alongside articles in many journals (for example all of the publications of the Microbial Society) and even bioRxiv displays them. In fact, the importance of altmetrics to bioRxiv is evident as they are mentioned in the very first entry of the bioRxiv FAQ, which states that "bioRxiv provides usage metrics for article views and PDF downloads, as well as altmetrics relating to social media coverage. These metrics will be inaccurate and underestimate actual usage in article-to-article comparisons if an article is also posted elsewhere." Altmetric.com has worked hard to make it easy for anyone to embed the "Altmetric Attention Score" on their website, and in fact some professors now do so:
What does Altmetric.com measure? The details may surprise you. For example, Altmetric tracks article mentions in Wikipedia, but only in the English, Finnish and Swedish Wikipedias. Tweets, retweets and quoted tweets of articles are tracked, but not all of them. This is because Altmetric.com was cognizant of the possibility of "gaming the system" from the outset and it therefore looks for "evidence of gaming" to try to defend against manipulation of its scores. The "Gaming altmetrics" blogpost by founder Euan Adie in 2013 is an interesting read. Clearly there have been numerous attempts to manipulate the metrics they measure. He writes "We flag up papers this way and then rely on manual curation (nothing beats eyeballing the data) to work out exactly what, if anything, is going on."
Is anything going on? It's hard to say. But here are some recent comments on social media:
"can I now use (download) statistics to convince Nature Methods to take my paper…?"
Perhaps this exchange is tongue-in-cheek but notice that by linking to a bioRxiv preprint the second tweet in the series above actually affected the Altmetric Attention Score of that preprint:
Here is another exchange:
Apparently they are not the first to have this idea:
The last tweet is by a co-founder of bioRxiv. These recent "jokes" (I suppose?) about altmetrics are in response to a recent preprint by Abdill and Blekhman (note that I've just upped the Altmetric Attention Score of the preprint by linking to it from this blog; Altmetric.com tracks links from manually curated lists of blogs). The Abdill-Blekhman preprint included an analysis showing a strong correlation between paper downloads and the impact factor of journals where they are published:
The analogous plot showing the correlation between tweets and citations per preprint (averaged by journal where they ended up being published) was made by Sina Booeshaghi and Lynn Yi last year (GitHub repository here):
There are some caveats to the Booeshaghi-Yi analysis (the number of tweets per preprint is capped at 100) but it shows a similar trend to the Abdill-Blekhman analysis. One question which these data raise (and the convenient API by Abdill and Blekhman makes possible to study) is what is the nature of this correlation? Are truly impactful results in preprints being recognized as such (independently) by both journal reviewers/editors and scientists via twitter, or are the altmetrics of preprints directly affecting where they end up being published? The latter possibility is disturbing if true. Twitter activity is highly biased and associated with many factors that have nothing to do with scientific interest or relevance. For example, women are less influential on twitter than men (men are twice as likely to be retweeted as women). Thus, the question of causation in this case is not just of academic interest, it is also of career importance for individuals, and important for science as a whole. The data of Abdill and Blekhman will be useful in studying the question, and are an important starting point to assimilate and build on. I am apparently not the only person who thinks so; Abdill and Blekhman's preprint is already "highly downloaded", as can be seen on a companion website to the preprint called Rxivist.
The Rxivist website is useful for browsing the bioRxiv, but it does something else as well. For the first time, it makes accessible two altmetric statistics (paper downloads and tweets) via "author leaderboards". Unlike Altmetric.com, which appears to carefully (and sometimes) manually curates the statistics going into its final score, and which acts against manipulation of tweets by filtering for bots, the Rxivist leaderboards are based on raw data. This is what a leaderboard of "papers downloaded" looks like:
The fact is that Stephen Floor is right; it is already accepted that the number of times a preprint has been downloaded is relevant and important:
But this raises a question, are concerns about gaming the system overblown? A real problem? How hard is it, really, to write a bot to boost one's download statistics? Has someone done it already?
Here is a partial answer to the questions above in the form of a short script that downloads any preprint (also available on the blog GitHub repository where the required companion chromedriver binary is also available):
This script highlights a significant vulnerability in raw altmetric scores such as "number of times downloaded" for a preprint or paper. The validation is evident in the fact that in the course of just three days the script was able to raise the number of downloads for the least downloaded Blekhman et al., preprint (relative to its age) from 477 to 33,540. This now makes it one of the top ten downloaded preprints of all time. This is not a parlor trick or a stunt. Rather, it reveals a significant vulnerability in raw altmetrics, and emphasizes that if individuals are to be ranked (preferably not!) and those rankings broadly distributed, at least the rankings should be done on the basis of  metrics that are robust to trivial attacks and manipulations. To wit, I am no fan of the h-index, and while it is a metric that can be manipulated, it is certainly much harder to manipulate than the number of downloads, or tweets, of a paper.
The scientific community would be remiss to ignore the proliferation of technologies of narcissism. These technologies can have real benefit, primarily by providing novel ways to help researchers identify interesting and important work that is relevant to the questions they are pursuing. Furthermore, one of the main advantages of the open licensing of resources such as bioRxiv or PLoS is that they permit natural language processing to facilitate automatic prioritization of articles, search for relevant literature, and mining for specific scientific terms (see e.g., Huang et al. 2016). But I am loathe to accept a scientific enterprise that rewards winners of superficial, easily gamed, popularity contests.
Last year I wrote a blog post on being wrong. I also wrote a blog post about being wrong three years ago. It's not fun to admit being wrong, but sometimes it's necessary. I have to admit to being wrong again.
To place this admission in context I need to start with Mordell's finite basis theorem, which has been on my mind this past week. The theorem, proved in 1922, states the rational points on an elliptic curve defined over the rational numbers form a finitely generated abelian group. There is quite a bit of math jargon in this statement that makes it seem somewhat esoteric, but it's actually a beautiful, fundamental, and accessible result at the crossroads of number theory and algebraic geometry.
First, the phrase elliptic curve is just a fancy name for a polynomial equation of the form y² = x³ + ax + b (subject to some technical conditions). "Defined over the rationals" just means that a and b are rational numbers. For example a=-36, b=0 or a=0, b=-26 would each produce an elliptic curve. A "rational point on the curve" refers to a solution to the equation whose coordinates are rational numbers. For example, if we're looking at the case where a=0 and b=-26 then the elliptic curve is y² = x³ – 26 and one rational solution would be the point (35,-207). This solution also happens to be an integer solution; try to find some others! Elliptic curves are pretty and one can easily explore them in WolframAlpha. For example, the curve y² = x³ – 36x looks like this:
WolframAlpha does more than just provide a picture. It finds integer solutions to the equation. In this case just typing the equation for the elliptic curve into the WolframAlpha box produces:
One of the cool things about elliptic curves is that the points on them form the structure of an abelian group. That is to say, there is a way to "add" points on the curves. I'm not going to go through how this works here but there is a very good introduction to this connection between elliptic curves and groups in an exposition by Tanuj Nayak, an undergrad at Carnegie Mellon University.
Interestingly, even just the rational points on an elliptic curve form a group, and Mordell's theorem says that for an elliptic curve defined over the rational numbers this group is finitely generated. That means that for such an elliptic curve one can describe all rational points on the curve as finite combinations of some finite set of points. In other words, we (humankind) has been interested in studying Diophantine equations since the time of Diophantus (3rd century). Trying to solve arbitrary polynomial equations is very difficult, so we restrict our attention to easier problems (elliptic curves). Working with integers is difficult, so we relax that requirement a bit and work with rational numbers. And here is a theorem that gives us hope, namely the hope that we can find all solutions to such problems because at least the description of the solutions can be finite.
The idea of looking for all solutions to a problem, and not just one solution, is fundamental to mathematics. I recently had the pleasure of attending a lesson for 1st and 2nd graders by Oleg Gleizer, an exceptional mathematician who takes time not only to teach children mathematics, but to develop mathematics (not arithmetic!) curriculum that is accessible to them. The first thing Oleg asks young children is what they see when looking at this picture:
Children are quick to find the answer and reply either "rabbit" or "duck". But the lesson they learn is that the answer to his question is that there is no single answer! Saying "rabbit" or "duck" is not a complete answer. In mathematics we seek all solutions to a problem. From this point of view, WolframAlpha's "integer solutions" section is not satisfactory (it omits x=6, y=0), but while in principle one might worry that one would have to search forever, Mordell's finite basis theorem provides some peace of mind for an important class of questions in number theory. It also guides mathematicians: if interested in a specific elliptic curve, think about how to find the (finite) generators for the associated group. Now the proof of Mordell's theorem, or its natural generalization, the Mordell-Weil theorem, is not simple and requires some knowledge of algebraic geometry, but the statement of Mordell's theorem and its meaning can be explained to kids via simple examples.
I don't recall exactly when I learned Mordell's theorem but I think it was while preparing for my qualifying exam in graduate school, when I studied Silverman's book on elliptic curves for the cryptography section on my qualifying exam- yes, this math is even related to some very powerful schemes for cryptography! But I do remember when a few years later a (mathematician) friend mentioned to me "the coolest paper ever", a paper related to generalizations of Mordell's theorem, the very theorem that I had studied for my exam. The paper was by two mathematicians, Steven Zucker and David Cox, and it was titled Intersection Number of Sections of Elliptic Surfaces. The paper described an algorithm for determining whether some sections form a basis for the Mordell-Weil group for certain elliptic surfaces. The content was not why my friend thought this paper was cool, and in fact I don't think he ever read it. The excitement was because of the juxtaposition of author names. Apparently David Cox had realized that if he could coauthor a paper with his colleague Steven Zucker, they could publish a theorem, which when named after the authors, would produce a misogynistic and homophobic slur. Cox sought out Zucker for this purpose, and their mission was a "success". Another mathematician, Charles Schwartz, wrote a paper in which he built on this "joke". From his paper:
So now, in the mathematics literature, in an interesting part of number theory, you have the Cox-Zucker machine. Many mathematicians think this is hilarious. I thought this was hilarious. In fact, when I was younger I frequently boasted about this "joke", and how cool mathematicians are for coming up with clever stuff like this.
I was wrong.
I first started to wonder about the Zucker and Cox stunt when a friend pointed out to me, after I had used the term C-S to demean someone, that I had just spouted a misogynistic and homophobic slur. I started to notice the use of the C-S phrase all around me and it made me increasingly uncomfortable. I stopped using it. I stopped thinking that the Zucker-Cox stunt was funny (while noticing the irony that the sexual innuendo they constructed was much more cited than their math), and I started to think about the implications of this sort of thing for my profession. How would one explain the Zucker-Cox result to kids? How would undergraduates write a term paper about it without sexual innuendo distracting from the math? How would one discuss the result, the actual math, with colleagues? What kind of environment emerges when misogynistic and homophobic language is not only tolerated in a field, but is a source of pride by the men who dominate it?
These questions have been on my mind this past week as I've considered the result of the NIPS conference naming deliberation. This conference was named in 1987 by founders who, as far as I understand, did not consider the sexual connotations (they dismissed the fact that the abbreviation is a racial slur since they considered it all but extinct). Regardless of original intentions I write this post to lend my voice to those who are insisting that the conference change its name. I do so for many reasons. I hear from many of my colleagues that they are deeply offended by the name. That is already reason enough. I do so because the phrase NIPS has been weaponized and is being used to demean and degrade women at one of the main annual machine learning conferences. I don't make this claim lightly. Consider, for example, TITS 2017 (the (un)official sister event to NIPS). I've thought about this specific aggression a lot because in mathematics there is a mathematician by the name of Tits who has many important objects named after him (e.g. Tits buildings). So I have worked through the thought experiment of trying to understand why I think it's wrong to name a conference NIPS but I'm fine talking about the mathematician Tits. I remember when I first learned of Tits buildings I was taken aback for a moment. But I learned to understand the name Tits as French and I pronounce it as such in my mind and with my voice when I use it. There is no problem there, nor is there a problem with many names that clash across cultures and languages. TITS 2017 is something completely different. It is a deliberate use of NIPS and TITS in a way that can and will make many women uncomfortable. As for NIPS itself perhaps there is a "solution" to interpreting the name that doesn't involve a racial slur or sexual innuendo (Neural Information Processing Systems). Maybe some people see a rabbit. But others see a duck. All the "solutions" matter. The fact is many women are uncomfortable because instead of being respected as scientists, their bodies and looks have become a subtext for the science that is being discussed. This is a longstanding problem at NIPS (see e.g., Lenna). Furthermore, it's not only women who are uncomfortable. I am uncomfortable with the NIPS name for the reasons I gave above, and I know many other men are as well. I'm not at ease at conferences where racial slurs and sexual innuendo are featured prominently, and if there are men who are (cf. NIPS poll data) then they should be ignored.
I think this is an extremely important issue not only for computer science, but for all of science. It's about much more than a name of some conference. This is about recognizing centuries of discriminatory and exclusionary practices against women and minorities, and about eliminating such practices when they occur now rather than encouraging them. The NIPS conference must change their name. #protestNIPS
Six years ago I received an email from a colleague in the mathematics department at UC Berkeley asking me whether he should participate in a study that involved "collecting DNA from the brightest minds in the fields of theoretical physics and mathematics."  I later learned that the codename for the study was "Project Einstein", an initiative of entrepreneur Jonathan Rothberg with the goal of finding the genetic basis for "math genius". After replying to my colleague I received an inquiry from another professor in the department, and then another and another… All were clearly flattered that they were selected for their "brightest mind", and curious to understand the genetic secret of their brilliance.
I counseled my colleagues not to participate in this ill-advised genome-wide association study. The phenotype was ill-defined and in any case the study would be underpowered (only 400 "geniuses" were solicited), but I believe many of them sent in their samples. As far as I know their DNA now languishes in one of Jonathan Rothberg's freezers. No result has ever emerged from "Project Einstein", and I'd pretty much forgotten about the ego-driven inquiries I had received years ago. Then, last week, I remembered them when reading a series of blog posts and associated commentary on evolutionary biology by some of the most distinguished mathematicians in the world.
1. Sir Timothy Gowers is blogging about evolutionary biology?
It turns out that mathematicians such as Timothy Gowers and Terence Tao are hosting discussions about evolutionary biology (see On the recently removed paper from the New York Journal of Mathematics, Has an uncomfortable truth been suppressed, Additional thoughts on the Ted Hill paper) because some mathematician wrote a paper titled "An Evolutionary Theory for the Variability Hypothesis", and an ensuing publication kerfuffle has the mathematics community up in arms. I'll get to that in a moment, but first I want to focus on the scientific discourse in these elite math blogs. If you scroll to the bottom of the blog posts you'll see hundreds of comments, many written by eminent mathematicians who are engaged in pseudoscientific speculation littered with sexist tropes. The number of inane comments is astonishing. For example, in a comment on Timothy Gowers' blog, Gabriel Nivasch, a lecturer at Ariel University writes
"It's also ironic that what causes so much controversy is not humans having descended from apes, which since Darwin people sort-of managed to swallow, but rather the relatively minor issue of differences between the sexes."
This person's understanding of the theory of evolution is where the Victorian public was at in England ca. 1871:
In mathematics, just a year later in 1872, Karl Weierstrass published what at the time was considered another monstrosity, one that threw the entire mathematics community into disarray. The result was just as counterintuitive for mathematics as Darwin's theory of evolution was for biology. Weierstrass had constructed a function that is uniformly continuous on the real line, but not differentiable on any interval:
.
Not only does this construction remain valid today as it was back then, but lots of mathematics has been developed in its wake. What is certain is that if one doesn't understand the first thing about Weierstrass' construction, e.g. one doesn't know what a derivative is, one won't be able to contribute meaningfully to modern research in analysis. With that in mind consider the level of ignorance of someone who does not even understand the notion of common ancestor in evolutionary biology, and who presumes that biologists have been idle and have learned nothing during the last 150 years. Imagine the hubris of mathematicians spewing incoherent theories about sexual selection when they literally don't know anything about human genetics or evolutionary biology, and haven't read any of the relevant scientific literature about the subject they are rambling about. You don't have to imagine. Just go and read the Tao and Gowers blogs and the hundreds of comments they have accrued over the past few days.
2. Hijacking a journal
To understand what is going on requires an introduction to Igor Rivin, a professor of mathematics at Temple University and, of relevance in this mathematics matter, an editor of  the New York Journal of Mathematics (NYJM) [Update November 21, 2018: Igor Rivin is no longer an editor of NYJM]. Last year Rivin invited the author of a paper on the variability hypothesis to submit his work to NYJM. He solicited two reviews and published it in the journal. For a mathematics paper such a process is standard practice at NYJM,  but in this case the facts point to Igor Rivin hijacking the editorial process to advance a sexist agenda. To wit:
The paper in question, "An Evolutionary Theory for the Variability Hypothesis" is not a mathematics or biology paper but rather a sexist opinion piece. As such it was not suitable for publication in any mathematics or biology journal, let alone in the NYJM which is a venue for publication of pure mathematics.
Editor Igor Rivin did not understand the topic and therefore had no business soliciting or handling review of the paper.
The "reviewers" of the paper were not experts in the relevant mathematics or biology.
To elaborate on these points I begin with a brief history of the variability hypothesis. Its origin is Darwin's 1875 book on "The Descent of Man and Selection in Relation to Sex" which was ostensibly the beginning of the study of sexual selection. However as explained in Stephanie Shields' excellent review, while the variability hypothesis started out as a hypothesis about variance in physical and intellectual traits, at the turn of 20th century it morphed to a specific statement about sex differences in intelligence. I will not, in this blog post, attempt to review the entire field of sexual selection nor will I discuss in detail the breadth of work on the variability hypothesis. But there are three important points to glean from the Shields review: 1. The variability hypothesis is about intellectual differences between men and women and in fact this is what "An evolutionary theory for the variability hypothesis" tries really hard to get across. Specifically, that the best mathematicians are males because of biology. 2. There has been dispute for over a century about the extent of differences, should they even exist, and 3. Naïve attempts at modeling sexual selection are seriously flawed and completely unrealistic. For example naïve models that assume the same genetic mechanism produces both high IQ and mental deficits are ignoring ample evidence to the contrary.
Insofar as modeling of sexual selection is concerned, there was already statistical work in the area by Karl Pearson in 1895 (see "Note on regression and inheritance in the case of two parents"). In the paper Pearson explicitly considers the sex-specific variance of traits and the relationship of said variance to heritability. However as with much of population genetics, it was Ronald Fisher, first in the 1930s (Fisher's principle) and then later in important work from 1958 what is now referred to as Darwin-Fisher theory (see, e.g. Kirkpatrick, Price and Arnold 1990) who significantly advanced the theory of sexual selection. Amazingly, despite including 51 citations in the final arXiv version of "An Evolutionary Theory for the Variability Hypothesis", there isn't a single reference to prior work in the area. I believe the author was completely unaware of the 150 years of work by biologists, statisticians, and mathematical biologists in the field.
What is cited in "An Evolutionary Theory for the Variability Hypothesis"? There is an inordinate amount of cherry picking of quotes from papers to bolster the message the author is intent on getting across: that there are sex-differences in variance of intelligence (whatever that means), specifically males are more variable. The arXiv posting has undergone eight revisions, and somewhere among these revisions there is even a brief cameo by Lawrence Summers and a regurgitation of his infamous sexist remarks. One of the thorough papers reviewing evidence for such claims is "The science of sex differences in science and mathematics" by Halpern et al. 2007. The author cherry picks a quote from the abstract of that paper, namely that "the reasons why males are often more variable remain elusive." and follows it with a question posed by statistician Howard Wainer that implicitly makes a claim: "Why was our genetic structure built to yield greater variation among males than females?" An actual reading of the Halpern et al. paper reveals that the excess of males in the top tail of the distribution of quantitative reasoning has dramatically decreased during the last few decades, an observation that cannot be explained by genetics. Furthermore, females have a greater variability in reading and writing than males. They point out that these findings "run counter to the usual conclusion that males are more variable in all cognitive ability domains". The author of "An Evolutionary Theory for the Variability Hypothesis" conveniently omits this from a very short section titled "Primary Analyses Inconsistent with the Greater Male Variability Hypothesis." This is serious amateur time.
One of the commenters on Terence Tao's blog explained that the mathematical theory in "An Evolutionary Theory for the Variability Hypothesis" is "obviously true", and explained its premise for the layman:
It's assumed that women only pick the "best" – according to some quantity X percent of men as partners where X is (much) smaller than 50, let's assume. On the contrary, men are OK to date women from the best Y percent where Y is above 50 or at least greater than X.
Let's go with this for a second, but think about how this premise would have to change to be consistent with results for reading and writing (where variance is higher in females). Then we must go with the following premise for everything to work out:
It's assumed that men only pick the "best" – according to some quantity X percent of women as partners where X is (much) smaller than 50, let's assume. On the contrary, women are OK to date men from the best Y percent where Y is above 50 or at least greater than X.
Perhaps I should write up this up (citing only studies on reading and writing) and send it to Igor Rivin, editor at the New York Journal of Mathematics as my explanation for my greater variability hypothesis?
Actually, I hope that will not be possible. Igor Rivin should be immediately removed from the editorial board of the New York Journal of Mathematics. I looked up Rivin's credentials in terms of handling a paper in mathematical biology. Rivin has an impressive publication list, mostly in geometry but also a handful of publications in other areas. He, and separately Mary Rees, are known for showing that the number of simple closed geodesics of length at most L grows polynomially in L (this result was the beginning of some of the impressive results of Maryam Mirzakhani who went much further and subsequently won the Fields Medal for her work). Nowhere among Rivin's publications, or in many of his talks which are online, or in his extensive online writings (on Twitter, Facebook etc.) is there any evidence that he has a shred of knowledge about evolutionary biology. The fact that he accepted a paper that is completely untethered from the field in which it purports to make an advance is further evidence of his ignorance.
Ignorance is one thing but hijacking a journal for a sexist agenda is another. Last year I encountered a Facebook thread on which Rivin had commented in response to a BuzzFeed article titled A Former Student Says UC Berkeley's Star Philosophy Professor Groped Her and Watched Porn at Work. It discussed a lawsuit alleging that John Searle had sexually harassed, assaulted and retaliated against a former student and employee. While working for Searle the student was paid $1,000 a month with an additional $3,000 for being his assistant. On the Facebook thread Igor Rivin wrote
Here is an editor of the NYJM suggesting that a student should have effectively known that if she was paid $36K/year for work as an assistant of a professor (not a high salary for such work), she ought to expect sexual harassment and sexual assault as part of her job. Her LinkedIn profile (which he linked to) showed her to have worked a summer in litigation. So he was essentially saying that this victim prostituted herself with the intent of benefiting financially via suing John Searle. Below is, thankfully, a quick and stern rebuke from a professor of mathematics at Indiana University:
I mention this because it shows that Igor Rivin has a documented history of misogyny. Thus his acceptance of a paper providing a "theory" for "higher general intelligence" in males, a paper in an area he knows nothing about to a journal in pure mathematics is nothing other than hijacking the editorial process of the journal to further a sexist agenda.
How did he actually do it? He solicited a paper that had been rejected elsewhere, and sent it out for review to two reviewers who turned it around in 3 weeks. I mentioned above that the "reviewers" of the paper were not experts in the relevant mathematics or biology. This is clear from an examination of the version of the paper that the NYJM accepted. The 51 references were reduced to 11 (one of them is to the author's preprint). None of the remaining 10 references cite any relevant prior work in evolutionary biology on sexual selection. The fundamental flaws of the paper remain unaddressed. The entire content of the reviews was presumably something along the lines of "please tone down some of the blatant sexism in the paper by removing 40 gratuitous references". In defending the three week turnaround Rivin wrote (on Gowers' blog) "Three weeks: I assume you have read the paper, if so, you will have found that it is quite short and does not require a huge amount of background." Since when does a mathematician judge the complexity of reviewing a paper by its length? I took a look at Rivin's publications; many of them are very short. Consider for example "On geometry of convex ideal polyhedra in hyperbolic 3-space". The paper is 5 pages with 3 references. It was received 15 October 1990 and in revised form 27 January 1992. Also excuse me, but if one thinks that a mathematical biology paper "does not require a huge amount of background" then one simply doesn't know any mathematical biology.
3. Time for mathematicians to wet their paws
The irony of mathematicians who believe they are in the high end tail of some ill-specified distribution of intelligence demonstrating en masse that they are idiots is not lost on those of us who actually work in mathematics and biology. Gian-Carlo Rota's ghost can be heard screaming from Vigevano "The lack of real contact between mathematics and biology is either a tragedy, a scandal, or a challenge, it is hard to decide which!!" I've spent the past 15 years of my career focusing on Rota's call to address the challenge of making more contacts between mathematics and biology. The two cultures are sometimes far apart but the potential for both fields, if there is real contact, is tremendous. Not only can mathematics lead to breakthroughs in biology, biology can also lead to new theorems in mathematics. In response to incoherent rambling about genetics on Gowers' blog, Noah Snyder, a math professor at Indiana University gave sage advice:
I really wish you wouldn't do this. A bunch of mathematicians speculating about stuff they know nothing about is not a good way to get to the truth. If you really want to do some modeling of evolutionary biology, then find some experts to collaborate or at least spend a year learning some background.
What he is saying is  די קאַץ האָט ליב פֿיש אָבער זי װיל ניט די פֿיס אײַננעצן (the cat likes fish but she doesn't want to wet her paws). If you're a mathematician who is interested in questions of evolutionary biology, great! But first you must get your paws wet. If you refuse to do so then you can do real harm. It might be tempting to imagine that mathematics is divorced from reality and has no impact or influence on the world, but nothing could be farther from the truth. Mathematics matters. In the case discussed in this blog post, the underlying subtext is pervasive sexism and misogyny in the mathematics profession, and if this sham paper on the variance hypothesis had gotten the stamp of approval of a journal as respected as NYJM, real harm to women in mathematics and women who in the future may have chosen to study mathematics could have been done. It's no different than the case of Andrew Wakefield's paper in The Lancet implying a link between vaccinations and autism. By the time of the retraction (twelve years after publication of the article, in 2010), the paper had significantly damaged public health, and even today its effects, namely death as a result of reduced vaccination, continue to be felt. It's not good enough to say:
"Once the rockets are up,
who cares where they come down?
That's not my department,"
says Wernher von Braun.
I'm thrilled to announce that I will be moving to Caltech next year where I will be professor of computational biology!
Some people have asked me why I'm moving. First and foremost, we (my family) feel it is the right move for us as for a variety of reasons that I won't get into here. For me personally, Caltech represents a unique, special, and extraordinary opportunity because it is an institution that fosters an environment facilitating research and teaching that, inasmuch as possible, is unencumbered by the minutiae of academia. In particular, Caltech is unintimidated by disciplinary boundaries, and enables a culture that I've yearned for my whole career. It doesn't throw hundreds of millions of dollars at a football team (although the basketball team is doing pretty well). Its priorities are aligned with mine.
I'm leaving behind Berkeley, a university I started working at 17 years ago as a visiting assistant professor. I'll miss Berkeley. I still remember the January 1999 phone call from Prof. Tsit Yuen Lam, announcing my appointment. I was honored to have been invited to conduct research and to teach at one of the world's great institutions. Berkeley was, and still is, distinguished by it's mission of providing world-class affordable public education. I can't think of any university in the world that has done as well in pursuing this noble goal. Consider, for example, that UC Berkeley has almost as many Pell Grant recipients as all eight Ivy League schools combined. But with time, as I was allowed to drop the prefixes in my title, I found myself increasingly aware of the structure, organization and financing of the university. Two numbers that I learned have stuck in my mind: today, state funding comprises only 13% of the budget (likely even lower next year), less than half of what it was when I arrived. At the same time, tuition has increased by over a factor of three during the same time period. The squeeze has harmed the institution not just because of reductions in resources (though there have been many), but also because of the strain placed on the morale and mission of the university. Over time I started to question whether its world-class education was sustainable, and lamented that its affordability was becoming a myth. Over the past two years I've become increasingly aware that the reality of the university is at odds with my values. I'm sad for the University of California and for the citizens who are being harmed by the blows it is taking, and very much wish that the state will protect and nurture its education treasure. But I will be rooting for it from the sidelines.
I can't wait to start at Caltech, and look forward to the next phase of my career!
My doppelgänger, Charlie Eppes, who developed algebraic statistics for computational biology at "CalSci" (Caltech).
The Journal lmpact Factor (JIF) was first proposed by Eugene Garfield of Institute for Scientific Information (ISI) fame in 1955. It is a journal specific yearly citation measure, defined to be the average number of citations per paper of the papers published in the preceding two years. Obsession with the impact factor in the face of widespread recognition of its shortcomings as a tool for judging the value of science is an unfortunate example of "the tragedy of the commons".
Leaving aside for a moment the flaws of the JIF, one may wonder whether journals do in fact have any impact? By "impact"one might imagine something along the lines of the simple definition in the Merriam-Webster Dictionary: "to have a strong and often bad effect on (something or someone)" and as an object for the impact one could study the researchers who publish, the scientific community as a whole, or the papers themselves. On the question of impact on papers, common sense suggests that publishing in a high profile journal helps a paper succeed and there is pseudoscience to support that case. However there is little in the way of direct measurement. Twitter to the rescue.
At the end of last year my twitter account was approaching 5,000 followers. Inspired by others, I found myself reflecting on this "milestone" and in anticipation of the event, I started to ponder the scientific utility of amassing such a large numbers of followers. There is, of course, a lot of work being done on natural language processing of twitter feeds, but it struck me that with 5,000 followers I was in a position to use twitter for proactive experimentation rather than just passive mining. Impact factors, followers, and twitter… it was just the right mix for a little experiment…
In my early tweeting days I encountered a minor technical issue with links to papers: it was unclear to me whether I should use link shorteners (and if so which service?) or include direct links to articles in my tweets. I initially thought that using link shorteners would save me characters but I quickly discovered that this was not the case. Eventually, following advice from fellow twitterati, I began tweeting articles only with direct links to the journal websites. Last year, when twitter launched free analytics for all registered users, I started occasionally examining the stats for article tweets, and I began to notice quantitatively  what I had always suspected intuitively: tweets of Cell, Nature and Science (CNS) articles were being circulated much more widely than those of other journals. Having use bit.ly, the natural question to ask was how do tweets of journal articles with the journal names compare to tweets with anonymized links?
Starting in August of 2015, I began occasionally tweeting articles about 5 minutes apart, using the exact same text (the article title or brief description) but doing it once with the article linked via the journal website so that the journal name was displayed in the link and once with an a bit.ly link that revealed nothing about the journal source. Twitter analytics allowed me to see, for each tweet, a number of (highly correlated) tweet statistics, and I settled on measuring the number of clicks on the link embedded in the tweet. By switching the order of named/anonymized tweets I figured I could control for a temporal effect in tweet appearance, e.g. it seemed likely that users would click on the most recent links on their feed resulting in more views/clicks etc. for later tweets identical except for link type . Ideally this control would have been performed by A/B testing but that was not a possibility (see Supplementary Materials and Notes). I did my tweeting manually, generally waiting a few weeks between batches of tweets so that nobody would catch on to what I was doing (and thereby ruin the experiment). I was eventually caught forcing me to end the experiment but not before I squeezed in enough tests to achieve a significant p-value for something.
I hypothesized that twitter users will click on articles when, and only when, the titles or topics reflect research of interest to them. Thus, I expected not to find a difference in analytics between tweets made with journal names as opposed to bit.ly links. Strikingly, tweets of articles from Cell, Nature and Science journals (CNS) all resulted in higher clicks on the journal title rather than the anonymized link (p-value 0.0078). The average effect was a ratio of 2.166 between clicks on links with the journal name in comparison to clicks on bit.ly links. I would say that this number is the real journal impact factor of what are now called the "glamour journals" (I've reported it to three decimal digits to be consistent with the practice of most journals in advertising their JIFs). To avoid confusion with the standard JIF, I call my measured impact factor the RIF (relative impact factor).
One possible objection to the results reported above is that perhaps the RIF reflects an aversion to clicking on bit.ly links, rather than a preference for clicking on (glamour) journal links. I decided to test that by performing the same test (journal link vs. bit.ly link) with PLoS One articles:
Strikingly, in three out of the four cases tested users displayed an aversion to clicking on PLoS One links. Does this mean that publishing in PLoS One is career suicide? Certainly not (I note that I have published PLoS One papers that I am very proud of, e.g. Disordered Microbial Communities in Asthmatic Airways), but the PLoS One RIF of 0.877 that I measured (average ratio of journal:bit.ly clicks, as explained above) is certainly not very encouraging for those who hope for science to be journal name blind. It also suggests that the RIF of glamour journals does not reflect an aversion to clicking on bit.ly links, but rather an affinity for.. what else to call it but.. glamour.
Academics frequently complain that administrators are at fault for driving researchers to  emphasize JIFs, but at the recent Gaming Metrics meeting I attend UC Davis University Librarian MacKenzie Smith pointed out something which my little experiment confirms: "It's you!"
Supplementary Material and Notes
The journal Nature Communications is not obviously a "glamour journal", however I included it in that category because the journal link name began nature.com/… Removing the Nature Communications tweet from the glamour analysis increases the glamour journal RIF to 2.264.
The ideal platform for my experiment is an A/B testing setup, and as my former coauthor Dmitry Ryaboy , head of the experimentation team at twitter explains in a blog post, twitter does perform such testing on users for internal purposes. However I could not perform A/B testing directly from my account, hence the implementation of the design described above.
I tried to tweet the journal/bit.ly tweets exactly 5 minutes apart, but once or twice I got distracted reading nonsense on twitter and was delayed by a bit. Perhaps if I'd been more diligent (and been better at dragging out the experiment) I'd have gotten more and better data. I am comforted by the fact that my sample size was >1.
Twitter analytics provided multiple measures, e.g. number of retweets, impressions, total engagements etc., but I settled on link clicks because that data type gave the best results for the argument I wanted to make. The table with the full dataset is available for download from here (or in pdf). The full list of tweets is here.